RUSSIA ARCHIVE
Analysis of ICIJ data shows how to stop Russian oligarchs in their tracks 
To really rein in Putin's allies' wealth, governments should target their financial enablers, a new study suggests.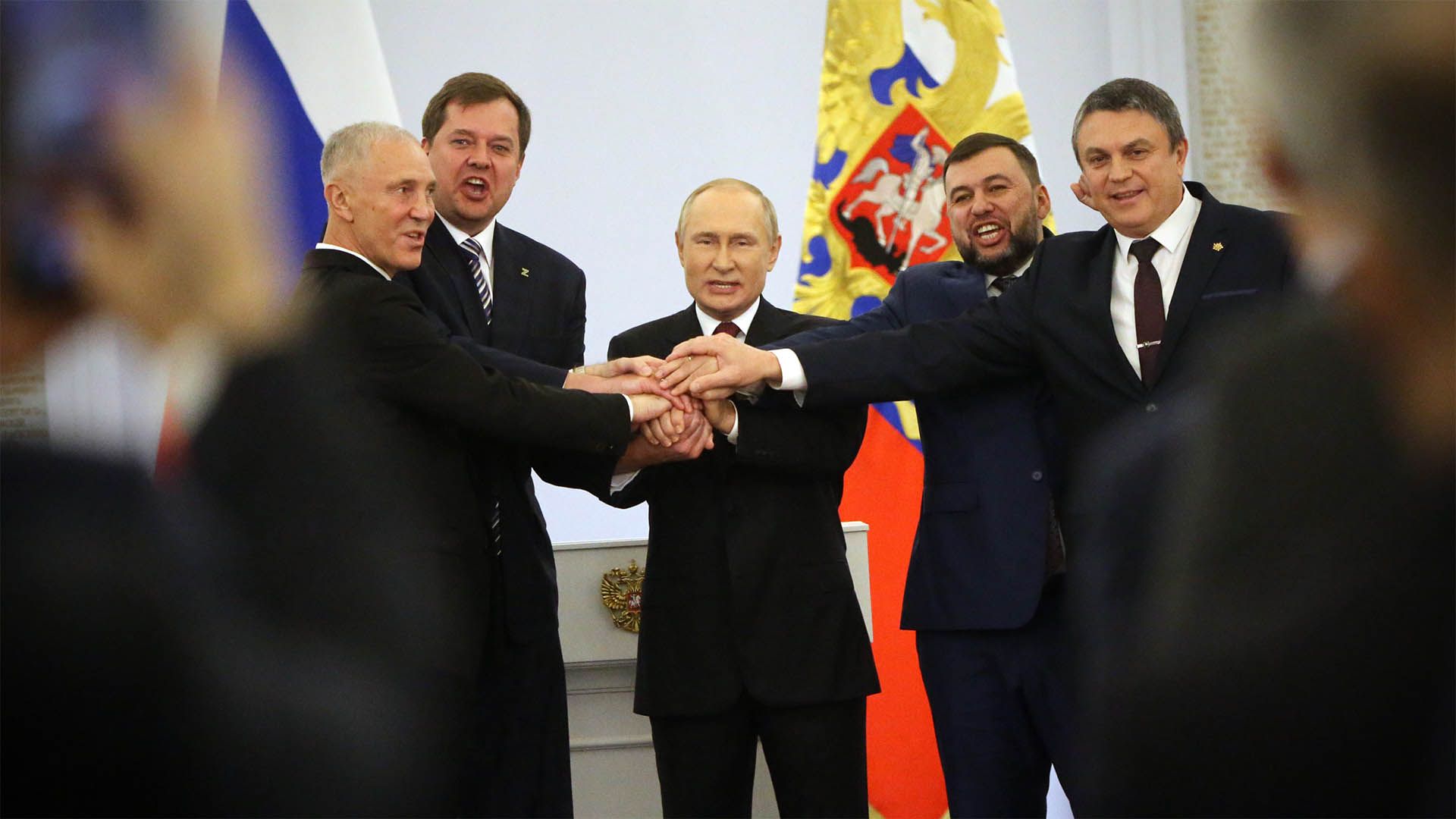 Targeting the lawyers, bankers, accountants and other financial experts who manage oligarchs' offshore wealth would be more effective than imposing sanctions on individuals close to the Kremlin, concluded a new academic study that used data from ICIJ.
A year ago, following the invasion of Ukraine, governments around the world responded by imposing a series of unprecedented economic sanctions against Russia, its oligarchs and the political leaders surrounding Vladimir Putin. Western government targeted the oligarchs' offshore wealth —bank accounts, lavish homes, yachts and businesses – in an effort to exert pressure on Putin.
But the new study, published in February and titled "Complex systems of secrecy: the offshore networks of oligarchs," said those sanctions "have proved easier to bypass than policymakers expected," because governments have been "slow to address the enabler problem."
Instead of targeting oligarchs and their assets, the researchers at Dartmouth College proposed a "more effective and efficient" strategy: sanctioning the professional wealth managers who help the oligarchs stack their wealth offshore, such as bankers, lawyers and accountants. This would be particularly effective with Russian oligarchs, because they tend to employ the same financial advisers and boutique wealth management firms, the study found.
"It is a consequence of needing to keep secrets within the smallest group possible," Brooke Harrington, a sociology professor at Dartmouth and one of the authors of the study, told ICIJ. "It is likely that Russian oligarchs, for example, have secrets that are very important to keep because some of their wealth might be the proceeds of crimes."
The researchers analyzed data from the International Consortium of Investigative Journalists' Offshore Leaks Database, which contains information on more than 810,000 offshore entities. ICIJ obtained the data through five massive leaks: Pandora Papers, Paradise Papers, Bahamas Leaks, Panama Papers, and the database's namesake, Offshore Leaks. The first batch of records were added in 2013. The data links to people and companies in more than 200 countries and territories.
Harrington, who in 2016 published the book Capital without Borders: Wealth Managers and the One Percent, said that the ICIJ data allowed her to take her research beyond interviews and observation, to show that the wealth managers are the big "secret keepers" that maintain the offshore system.
"It took all these years and the leaks had to happen for me to prove it with data," she said.
Through the data analysis, the researchers found a small wealth management agency in London that serves mostly wealthy Russians and links oligarchs to multiple offshore entities. The analysis also shows that at least 16 offshore entities belonging to Alisher Usmanov, a sanctioned businessman close to Putin, are linked to one wealth management firm in the Isle of Man. Usmanov is a metal mining magnate and one of Russia's wealthiest individuals.
The study described the network of enablers that link Russian oligarchs to their offshore wealth as an "expertise pipeline," and argued that cutting it off would be "a more encompassing punishment than losing access to a specific bank account or yacht or private jet."
Do you have a story about corruption, fraud, or abuse of power?
ICIJ accepts information about wrongdoing by corporate, government or public services around the world. We do our utmost to guarantee the confidentiality of our sources.
LEAK TO ICIJ
Harrrington said that she and her colleagues are not advocating for leaving wealth managers out of a job but rather, for stronger controls of the industry.
"It means you are free to do your job but you cannot help sanctioned oligarchs," Harrington said. "You cannot work with certain clients."
For years, ICIJ has exposed the financial secrets of figures close to Putin. Reporters and media partners have mined leaks investigated by ICIJ to reveal how Russian elites have safeguarded their billions using offshore entities, proxies, yachts and other luxury assets – with the help of an entire industry of Western professional enablers. The reporting also detailed the Russian business maneuvers of major Western companies like Burger King and Baker McKenzie, America's largest law firm.
Following ICIJ's investigations, the U.S. has sanctioned a Russian propagandist, businessmen close to Putin and their family members, as well as Alexander Studhalter, a Swiss businessman at the center of a vast web of shell companies tied to oligarch Suleiman Kerimov uncovered by ICIJ. Western officials also moved to seize the luxury assets of oligarchs named in the Pandora Papers and other offshore investigations.
Earlier this month, Swiss prosecutors charged four banking executives for allegedly overseeing accounts linked to Putin's childhood friend, Sergei Roldugin, whose web of offshore companies was first revealed in ICIJ's Panama Papers investigation.