2022 was a landmark year for the International Consortium of Investigative Journalists. Our newsroom published more investigations on a greater variety of topics than ever before. Some of these projects were based on new leaks, others responded to unfolding global news events, and many dug deeper on patterns and topics that emerged from ICIJ's years of reporting on the world of offshore finance.
Key to all these efforts was ICIJ's model of global collaboration to uncover corruption, abuses of power and grave harms inflicted in every corner of the world. We worked with journalists from more than 60 different countries this year, leveraging and expanding our trusted network of frontline reporters to bring local expertise to investigations of global consequence.
It's also been a landmark year for ICIJ's mission of using data and technology to put the power of our work in the hands of citizens around the world and publishing information in the public interest.
Here's a recap of ICIJ's biggest stories of the year.
Newly sanctioned Russians' hidden wealth uncovered in ICIJ leaks
When Russia launched its first military strikes on Ukrainian cities in February, Western authorities and businesses launched an unprecedented campaign of withdrawals and sanctions targeting oligarchs, politicians, bankers, state-controlled companies and other powerbrokers in the country. For years, ICIJ had worked to expose the financial secrets of figures close to President Vladimir Putin, newly in the crosshairs of a global effort to cripple the Russian economy.
ICIJ reporters and media partners mined the Pandora Papers and other offshore leaks investigated by ICIJ to reveal how Russian elites have safeguarded their billions using offshore entities, proxies, yachts and other luxury assets – with the help of an entire industry of Western professional enablers. Our reporting also detailed the Russian business maneuvers of major Western companies like Burger King and Baker McKenzie, America's largest law firm.
In the aftermath of ICIJ's investigations, the U.S. sanctioned Russian propagandist Konstantin Ernst, Putin's close friend Sergey Roldugin, steel baron Alexey Mordashov and members of his family, as well as Alexander Studhalter, a Swiss businessman at the center of a vast web of shell companies tied to oligarch Suleiman Kerimov uncovered by ICIJ. Western officials also moved to seize the luxury assets of oligarchs named in the Pandora Papers and other offshore investigations.
Pandora Papers data goes public
This year, ICIJ finished updating the Offshore Leaks Database with data extracted from the 11.9 million records that make up the Pandora Papers. The database allows the public and regulators to explore companies and people that use (and sometimes abuse) offshore havens and uncover connections beyond what reporters have published.
As the most expansive leak of tax haven files in history, the Pandora Papers was the most complex dataset that the organization has ever analyzed. Each of the offshore service providers included in the files required a unique approach to extract and standardize information that was released in three installments. The ICIJ team identified and structured beneficial ownership information by company and jurisdiction to make data from more than 25,000 offshore entities records easy to explore.

A groundbreaking resource that was first developed almost a decade ago, the Offshore Leaks Database contains information from five different leaks of financial records that ICIJ has investigated. Now boasting information on more than three-quarters of a million people and companies behind secret offshore structures with links to more than 200 countries and territories, it is a go-to tool for international research on offshore companies, foundations and trusts.
Ericsson List exposes corporate corruption in a war zone
ICIJ and 30 international media partners spent months investigating secret documents leaked from Swedish telecom giant Ericsson, an industry leader crucial to Western interests in the global 5G race against China. Our reporting revealed how nearly a decade of bribery, fraud and other corrupt practices sustained Ericsson's business in Iraq, and exposed alleged graft in more than a dozen other countries. Most controversially, Ericsson had sought permission from the terrorist group known as the Islamic State to work in an ISIS-controlled city and paid to smuggle equipment through ISIS-held zones, ignoring frantic internal warnings and putting workers' lives in grave peril.
When ICIJ sent questions about the findings to Ericsson, the company did not respond but instead made a shocking public admission that it may have paid bribes to ISIS. Despite the attempted damage control, the Ericsson List triggered dramatic upheaval for the company that continues nearly a year later. Its share value plummeted, the company was accused of breaching a previous billion-dollar settlement for international bribery by the U.S. Justice Department, multiple government agencies opened probes, and shareholders and terrorism victims sued.
The reporting also shined a light on repeat violators of corporate leniency deals popularized by the U.S., and a subsequent ICIJ analysis uncovered the anti-corruption enforcement strategy's spread around the world and an international pattern of corporate recidivism.
Uber Files spotlights high power lobbying and the gig economy
In July, ICIJ, the Guardian and 40 international media partners published the Uber Files, an investigation that shed light on untold forces that helped drive the tech company to global dominance. A former chief lobbyist leaked thousands of internal documents and communications exchanged between top Uber executives and government officials, revealing how Uber defied local rules to storm into markets around the world, deployed an army of lobbyists to influence high-level politicians and policy, used technology to thwart regulators and law enforcement, and spun violence against its drivers in its favor. The investigation also uncovered Uber's tax dodging strategy and failed bid to break into the Russian market by forging deals with top Putin allies.
The revelations sparked months of protests across Europe, including a taxi strike in Brussels in which hundreds of cabbies demanded that the European Union investigate Uber's lobbying of political leaders. Lawmakers across the continent called for probes, and the European Parliament held hearings on Uber Files revelations in relation to proposals affecting gig economy workers.
Xinjiang Police Files
ICIJ and 14 news organizations investigated a first-of-its-kind leak that shed new light on China's mass detention of Uyghurs in Xinjiang. The Xinjiang Police Files, first obtained by German scholar Adrian Zenz, contain thousands of images and documents from public security bureaus in Xinjiang, including mugshots of detainees, provide an unprecedented view of the militarized nature of China's mass internment camps.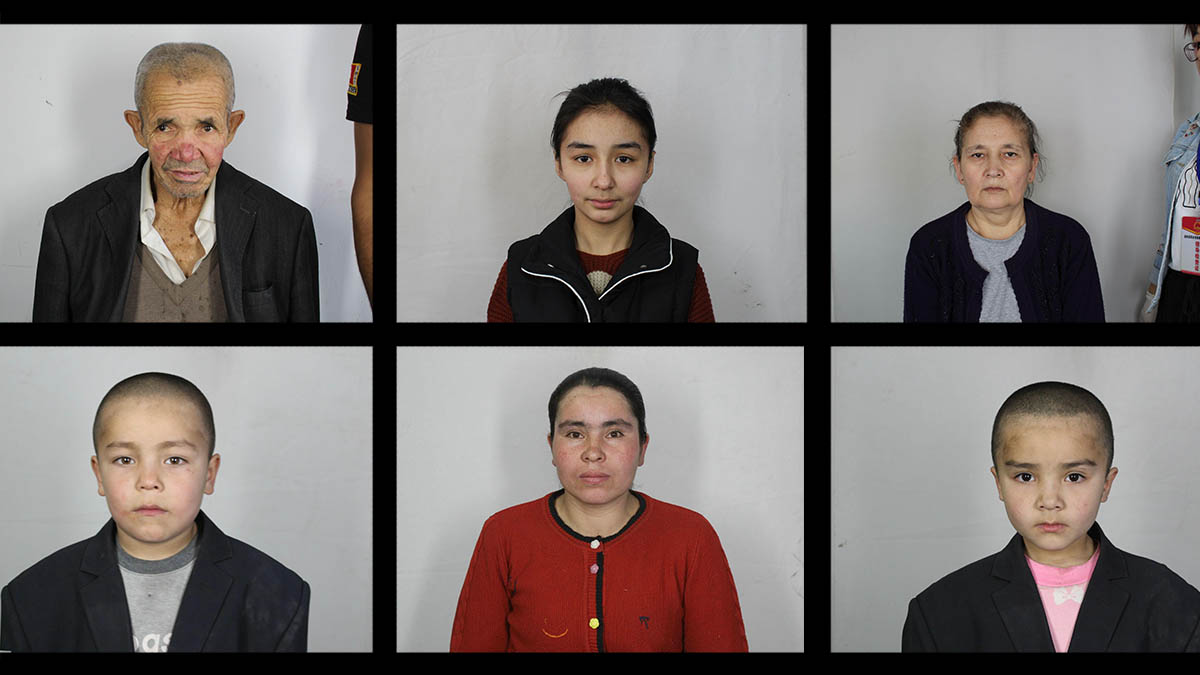 The files also exposed China's intense monitoring and intrusive checks on a European Union human rights delegation back in 2018. The investigation built on the China Cables, ICIJ's previous reporting on Beijing's wide scale campaign against Muslim minorities and the country's high-tech surveillance and predictive policing.
Following the Xinjiang Police Files revelations, top European and U.S. politicians called for a transparent investigation into the allegations. In September, the United Nations' human rights office released a report accusing China of committing serious human rights violations against Muslim minorities in Xinjiang that "may" amount to crimes against humanity. The U.N. report cites the Xinjiang Police Files and China Cables as part of the evidence examined by the investigators.
Hidden Treasures chases looted cultural heritage
Following up on previous reporting on the secretive trade of art and artifacts in the offshore world, ICIJ reporters and media partners spent 2022 scouring for antiquities allegedly stolen from countries around the globe and then sold to the wealthiest Western museums and art collectors.
An investigation by ICIJ, Finance Uncovered and the Washington Post examined the billionaire Lindemann family's relics collection, which was once described as "one of the greatest collections of Southeast Asian art in private hands." Reporters found that pieces that appeared in archival magazine photographs of the family's mansions matched artifacts on the Cambodian government's list of most wanted missing cultural treasures — including ancient Khmer sculptures that were edited out of an Architectural Digest magazine spread.
ICIJ also broke news of the largest seizure of antiquities in the history of New York's Metropolitan Museum of Art, the largest museum in the U.S., and other efforts by law enforcement to repatriate looted artifacts. The confiscated works provide rare glimpses into the notoriously unregulated high-end art market.
Trafficking Inc.
A new investigative project launched this year examines what is said to be the world's fastest growing criminal enterprise, uncovering the shadowy networks of people and companies that draw profit from coercive cross-border labor practices, and their links to prominent and well-regarded employers and entities around the world. ICIJ teamed up with The Washington Post, NBC, and Arab Reporters for Investigative Journalism on reporting revealing that many foreign workers for defense contractors on U.S. military bases in the Persian Gulf are trapped by abusive employment practices banned by the U.S. government. The story appeared on a segment of Last Week Tonight with John Oliver about the kafala labor system and human rights violations against foreign workers in Qatar, and was a winner of the International Labour Organization's 2022 Global Media Competition on Labour Migration.
ICIJ partners also investigated how a remote American military base on an island in the Indian Ocean became the front line of a battle for equal pay for Filipino workers overseas; and reported on the plight of human trafficking victims in Massachusetts, and local law enforcement failures. More Trafficking Inc. stories will be published in 2023.
Shadow Diplomats
Founded centuries ago, the honorary consul system was meant as a lifeline for countries unable to afford foreign embassies but has since broadened into a mainstay of international relations, embraced by a majority of the world's governments.
ICIJ teamed up with ProPublica and 59 global media partners to investigate the under-the-radar diplomats, who have repeatedly surfaced in leaked documents and scattered news reports on wrongdoing and scandal around the world. The Shadow Diplomats investigation identified at least 500 current and former honorary consuls who have been accused of crimes or embroiled in controversy — the majority while they held their posts. That includes scores of honorary consuls who reportedly tried to use their status to advance illicit activity such as terrorism financing, arms dealing and drug trafficking, or evade law enforcement. Others have spread pro-Kremlin sentiment around the world, supporting Russian President Vladimir Putin amid his most controversial military and political campaigns, including the invasion of Ukraine.
After the publication of the first stories, authorities in four countries announced action to correct breakdowns. In Finland, the protocol chief at the Ministry of Foreign Affairs said he was unaware that some consuls had been convicted of tax fraud, bribery and environmental crimes. The ministry is planning to conduct a review this month. "These crimes … must now be investigated in more detail," Mika Koskinen told local journalists.
Cross-border crime, corruption and secrecy
This year, ICIJ also investigated regional stories based on smaller-scale leaks with local partners.
Offshore enablers of an arms-dealer: A set of documents from one of Panama's most prestigious law firms, ARIFA, leaked to ICIJ following the publication of the Pandora Papers told the story of how of a controversial former arms dealer was able to keep his offshore companies active in Panama despite being on the Interpol's most-wanted list. Carlos Cardoen had reportedly built weapons for the Chilean military during Augusto Pinochet's dictatorship, and had been indicted by U.S. authorities for crimes related to selling more than $200 million worth of cluster bombs to Saddam Hussein's regime in Iraq during its bloody war with Iran. ICIJ partnered with CIPER and LaBot on the investigation.
Kinahan drug cartel: ICIJ partnered with Irish and African media outlets to investigate leaked documents detailing the business activities of a brutal Irish drug cartel, members of which were newly sanctioned by the U.S. this year. Our reporting uncovered previously unknown links between the gang and companies in Panama and Dubai, Emirati authorities and intermediaries, the world of professional boxing and more. One cache of documents revealed how the drug cartel godfather, Christopher Kinahan Sr., masqueraded as a humanitarian flight consultant in bids to buy old military aircraft, and included remarkable pictures of the photo-wary crime boss meeting with international businesspeople and participating in an aviation conference hosted by the World Food Program.
Risky business in Venezuela: Anti-corruption crusader Martin Rodil is alleged to have extorted the same wealthy Venezuelan officials that he helped the U.S. investigate – highlighting the difficulties and complexities of relying on informants and consultants in international corruption cases.
Scilla Alecci, Will Fitzgibbon, Brenda Medina, Maggie Michael, Nicole Sadek, and Spencer Woodman contributed to this story.